Principal
Professional Mechanical Engineer
LEED Accredited Professional
Chuck Darr graduated from Oklahoma State University in 1982 with a Bachelor of Science in Mechanical Engineering. Chuck is a registered professional engineer in 20 states and a LEED Accredited Professional.
Chuck has 40 years of experience overseeing projects from the initial kick-off phase through construction administration phase. He is the design and driving force behind the firm's projects…either through direct involvement or through the impact he has had on the development of his staff.
Chuck is responsible for the design of mechanical and plumbing systems for a variety of complex engineering projects, both new construction and renovations.
Project types include: educational facilities, office buildings, healthcare, correctional facilities, banking, religious, and government facilities.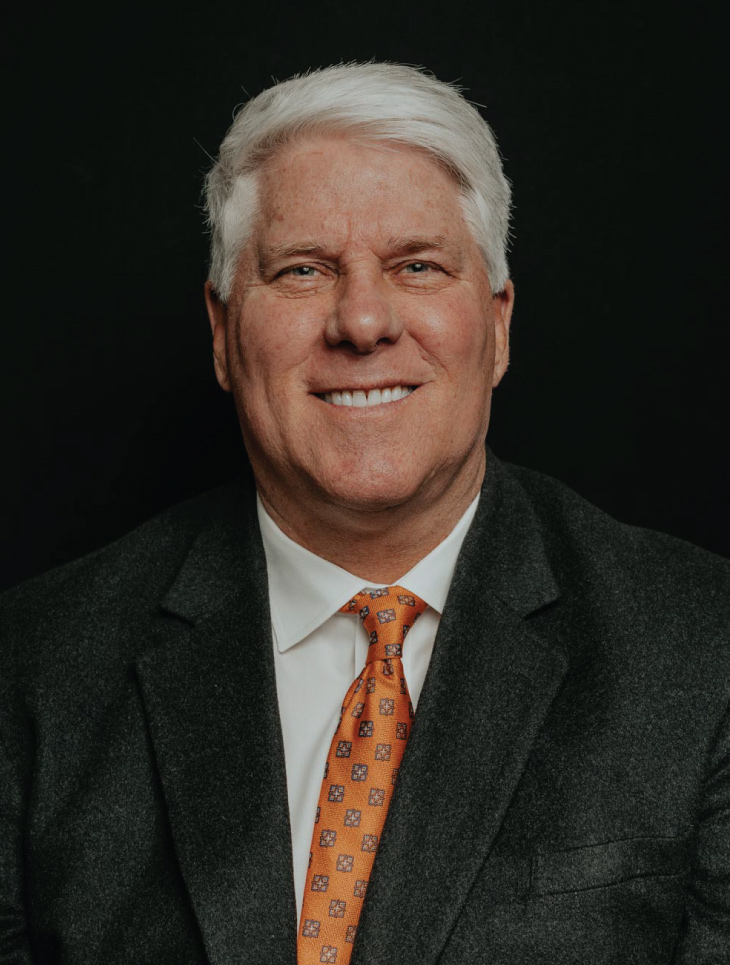 Oklahoma State University
Bachelor of Science Mechanical Engineering
Alabama, Arizona, Arkansas, California, Colorado, Florida, Georgia, Idaho, Illinois, Indiana, Kansas, Louisiana, Mississippi, Missouri, Nevada, New Mexico, Ohio, Texas, Utah, Wyoming
Oklahoma State Board of Licensure for PE & LS – Board Member
OKC Mechanical Code Review and Appeals – Board Member
State of Oklahoma Construction Industries – Board Member
Past President – Central OK ASHRAE
Past President – ACEC Oklahoma
Sheppard Air Force Base – Dental Clinic – Wichita Falls, TX.
VA Dental Clinic – Oklahoma City OK.
OUHSC – College of Dentistry – 2nd Floor Oral Surgery Renovation
OUHSC – Cell Biology Lab
OUHSC – Garrison Tower – 1st & 2nd Floors Renovation
OUHSC – Nicholson Tower – 1st, 2nd, and 3rd Floor Renovations
OU Reproductive Endocrinology & Infertility Clinic
OU Physicians Building
OU Physicians – Cade Cancer Center
OU Research Parkway Buildings 1-7
Oklahoma Medical Research Foundation and Pavilion
Reynolds Army Community Hospital Mammography Clinic – Fort Sill, OK.
Chickasaw Nation – Pharmacy
Hearts for Hearing
The Noble Foundation – Biotech Laboratory
McBride Orthopedic Hospital
Hough Ear Institute
Dean A. McGee Eye Institute
Grady Memorial Hospital – ER Renovation
Pediatric ENT of Oklahoma
Qualgen Laboratory
Mercy Hospital – Cancer Center
St. Anthony Hospital – Breast Care Center
St. Anthony Hospital – PET Scan
St. Anthony Hospital – Oncology Facility
St. Anthony Hospital South – Physical Therapy Unit
St. Anthony Hospital North – Ambulatory Surgery Center